AVAILABLE ON DEMAND
Enhancing Access Control
This session will discuss how to shift your capabilities beyond baseline security, by unifying the Cloud to the Endpoint as part of a holistic Zero Trust Architecture strategy. You can shrink your attack surface drastically via enhanced access control, leveraging the latest integrations announced between Zscaler and CrowdStrike.
Meet the PANEL
JASON TRAMPEVSKI
Field CTO | Sekuro
Jason is an experienced technology leader and evangelist, with a passion for innovation and creating business value through technology. He leads, advises and consults across a broad range of clients, including ASX-listed companies, government agencies, and household brands. As Field CTO at Sekuro, Jason helps our clients transform their digital and security postures, co-innovating with our global, best-of-breed vendor partners to design and architect fully integrated solutions.

MITCH KELLY
Practice Build Consultant | Zscaler
For over 18 years, Mitch has built deep expertise as a Network, Systems and Security specialist. A veteran with operational experience in Afghanistan, he has built and managed communications networks in some of the most hostile environments in the world. Mitch is Zscaler's Practice Build Consultant in ANZ and advises Zscaler's partners on building industry-leading solutions and services for their clients.

SEN PHILIP
Security Solutions Architect |
Crowdstrike
Sen Philip is a Staff Solutions Architect at CrowdStrike and works with the Channel and Alliances team. Sen has more than 15 years of IT/Security experience in operations, technical sales, architecture and consulting. At CrowdStrike, Sen is responsible for providing technical expertise and guidance in Cyber Security for CrowdStrike's partners and clients.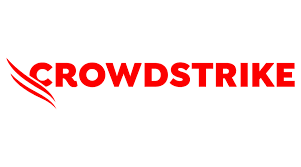 Ready to sign up for the session?